Ecobusters goes CHIO Aachen 2022
A superlative tournament: The CHIO Aachen. Every year in July equestrian sports celebrate the World Equestrian Festival in Aachen. It is the biggest equestrian tournament in the world with more than 400,000 visitors from all over the world.
We were there for you in the Gigolo Street at booth 421b all week and were happy about every single visit. From consultations on our up- & recycled EliteStall®, to advice on our insect protection for the stable and at home. What a week! Until next time, because we will definitely be back!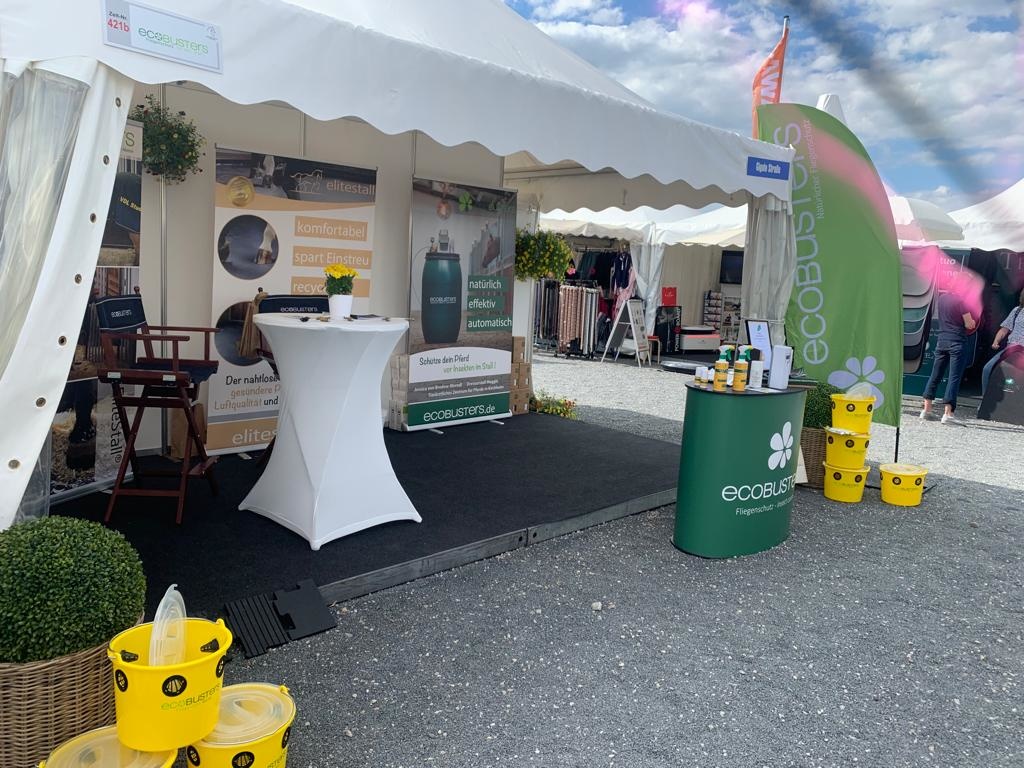 Pictures: ©aachen tourist service e.v. ©Ecobusters GmbH