Insect protection stables
Protect your horses from flies and flying insects!
Happy, healthy horses live in fly-free barns, and horse owners know that keeping flying insects under control is one of the most important things you can do to keep your animals comfortable and disease-free.
Our effective and safe Ecobusters automatic insect control system keep your barn or stable clean and pest-free.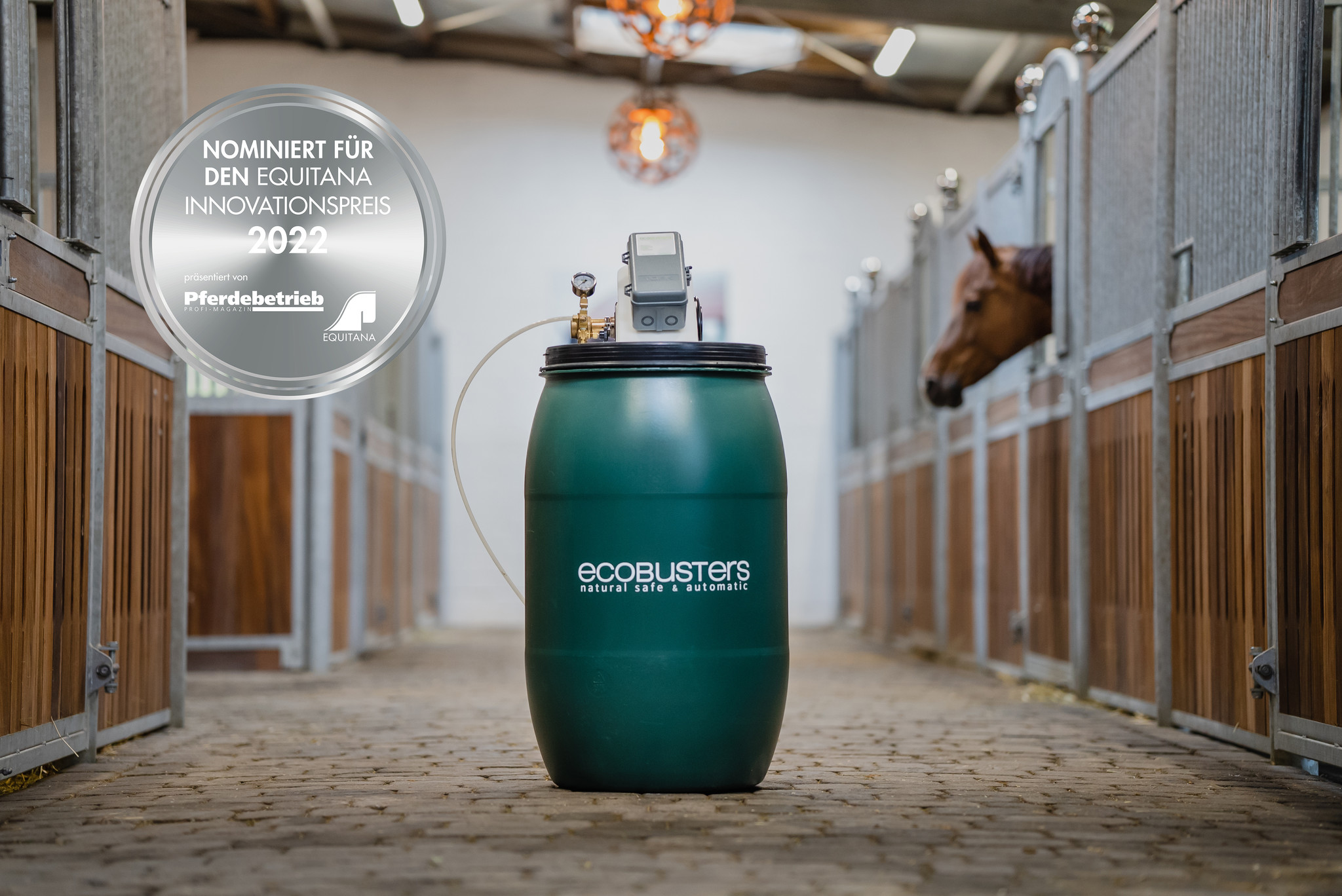 Visit www.ecobusters.com for our fly-control system for stables!